Main content starts here, tab to start navigating
Menus
PLEASE SEE THE ONLINE ORDERING PAGE FOR CURRENT MENU OFFERINGS.
ALL MENU ITEMS, Pricing, and Availability subject to change without notice.
Slide 1 of 2
Slide 2 of 2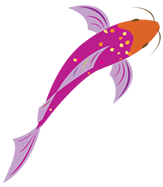 Salads
Add seasoned or blackened chicken or shrimp, southern fried chicken, or plant based tenders to any salad.
BEETS

Malbec-brown sugar roasted red beets, chardonnay-ginger pickled golden beets, goat cheese mousse, smoked almonds, balsamic gastrique

gluten free, vegetarian

TARPON SPRINGS GREEK

a central Florida classic of house-made potato salad hidden under mixed heirloom greens, shaved red onion, english cucumbers, Kalamata olives, feta cheese, chardonnay-ginger pickled beets, and house-made lemon-oregano vinaigrette

SPINACH

our most popular salad is back, organic spinach, apple-wood bacon, dried cranberries, blue cheese, candied pecans, house-made mustard-honey emulsion

VEGAN= no bacon / sub lemon-oregano vinaigrette

gluten free

WEDGIE

iceberg lettuce wedge, heirloom grape tomatoes, applewood smoked bacon, shaved red onion, crumbled blue cheese, house-made herb ranchero

gluten free

NB CAESAR

crisp romaine hearts, house-made herb butter croutons, roasted pumpkin seeds, shaved asiago, and hard boiled egg, tossed in house-made lemon-herb caesar dressing
Duck Wontons

Crispy fried wontons stuffed with duck bacon, sweet corn, and cream cheese served with apricot jezebel jam

Ribeye Quesadilla

Monterrey jack, white & yellow cheddar, and asiago cheeses, hand-cut ribeye, flour tortilla, dijon-horseradish cream

Lamb Kofta

Zah'taar spiced, house-ground lamb patties, warm pita, baby greens, feta, champagne pickled onions, house-made tzatziki, curry mustard cream. Vegetarian Impossible Kofta available +1.50

Devils on Horseback

Bacon wrapped, Marcona almond stuffed, Medjool dates, deep-fried, served with goat cheese mousse, mango blossom honey, and Marcona almond dust

$9

gluten free

Chili Garlic Shrimp

house-made Filipino chili garlic sauce, petit, tender coastal shrimp, water chestnuts, carrots, scallions, & fresh lime, served with lettuce cups

gluten free

Pedos D'Flores V GF

Valenia orange- balsamic caramel glazed brussel sprouts, tres pimienta crema, curry spiced, toasty walnuts

gluten free, vegetarian

Chicken On The Egg

4 scallion-curry deviled eggs, each topped with a crispy, southern fried chicky nuggie, and house-made rainbow pepper chow chow

gluten free

Fried Chicken & Biscuits

southern fried chicken tenderloins, made daily buttermilk biscuits, served with house-made sourwood honey dijon cream, and house-made jam

THRILLA DILLA Quesadilla

hickory smoked angus beef brisket, pepper jack & mozzarella cheeses, house-made shallot peach chutney, flour tortilla, deep south ivory bbq sauce

BLUE FRIES

lightly battered waffle sweet potato fries, drizzled with house-made herb ranchero and a sprinkle of danish blue cheese crumbles

vegetarian

Fish Fry

southern fried fish filets (ask your server for today's fresh fish), beer battered fries, garlic-dill tartar, fresh lemon

Eggplant Fries

crispy, deep fried, eggplant served with house-made tzatziki & agrio dulce sauces

vegetarian

OLIVES

imported, mixed olives marinated in meyer lemon zest and spices served warm with crumbled goat cheese

gluten free, vegetarian

CHEESE & CRACKERS

whipped cream cheese glazed with house-made tropical fruit-habanero jam served with butter crackers and smoked almonds

gluten free, vegetarian

Mayan Cocktail

Mexican style Shrimp Cocktail.....chilled petit gulf shrimp, house-made citrus-scallion cocktail sauce, english cucumber, celery hearts, fresh cilantro, lime

gluten free

Cajun Swamp Nachos

blackened cajun queso, butter-blackened chicken, spicy andoullie sausage, jalapeno ranchero, house-made rainbow pepper chow chow, fresh lemon

gluten free

HOT GIRL SUMMER

fresh, cool, and thick sliced english cucumbers. spicy house-made sichuan - honey sauce with sesame & majick

gluten free, vegetarian, vegan

Korean BBQ Pork Nachos

house-made korean bbq pork, fire-roasted local poblano queso, house-made korean bbq sauce tortilla chips, pickled jalapenos & onions, cilantro, lime

gluten free
Tacos
TACO CUBANO

3 tacos filled with MOJO marinated chicken, caramelized spanish onions, house-made lime-cilantro crema, fresh cilantro, on corn tortillas, fresh lime

AMERICAN ICON

3 tacos filled melted cheddar cheese, seasoned ground ribeye, shredded lettuce, house-made special sauce, house-made garlic dills, and a sprinkle of sesame seeds served on flour tortillas

HOT CHICKEN TACO

3 tacos filled with nashville HOT fried chicken, dill pickle cream cheese schmear, garlic dills, and house-made jalapeno ranchero on flour tortillas

BRISKET BARBACOA

3 tacos filled with smoked angus beef brisket, topped with queso fresco, chopped spanish onion, house-made tomatillo salsa verde, fresh cilantro, and lime on corn tortillas

BUFFALO SHRIMP TACOS

3 tacos filled with crispy, lightly battered, fried to order, petit gulf shrimp tossed in garlic-herb buffalo sauce, shredded lettuce, house-made herb ranchero, on flour totillas

ISLAND FISH

3 tacos filled with, blackened haddock, house-made carribean slaw made with pineapple & mango, topped with pink champagne picked onions, on flour tortillas
8 crispy fried chicken wings served with your choice of house-made sauce, fresh celery, beer battered fries, and house-made herb ranchero for dipping...
GARLIC-HERB BUFFAL0
LEMON PEPPER-PARMESAN
SPICY CWEET KOREAN BBQ
***PRICE SUBJECT TO CHANGE WITHOUT NOTICE DUE TO SUPPLY AND MARKET VOLATILITY***
Download PDF
TAMPA CUBAN

slow roasted mojo pork, smoked pit ham, swiss cheese, house-made garlic dills, mayo, and yellow mustard pressed on real cuban bread from La Segunda Bakery in Ybor City, Tampa, served with your choice of beer battered fries, battered sweet potato waffle fries, or house-made potato salad

LAMB SMASH BURGER

2, 4oz house-ground, zah'taar seasoned lamb patties, smashed with red onions, piled on an everything bun with lemon-oregano vinaigrette dressed arugula, fig preserves, feta, and house-made tzatziki, served with your choice of beer battered fries, battered sweet potato waffle fries, or house-made potato salad

Chef's Burger

House-ground beef ribeye, bacon-red onion jam, American cheese, house-made garlic dills, gem lettuce, garden herb aioli, everything brioche bun served with curvacious fries, sweet potato fries, or house-made potato salad

HONEY GOAT

garlic buttered sour dough bread, house-made goat cheese-black pepper spread, mozzarella cheese, blackberry jam, and local sourwood honey griddled to crispy perfection served with your choice of beer battered fries, battered sweet potato waffle fries, or house-made potato salad
BRUSSEL SPROUTS

garlic-herb butter sautéed brussel sprouts

vegetarian

WAFFLE BATTERED SWEET POTATO FRIES

waffle cut sweet potato fries lightly coated in a sweet and savory waffle batter......manufique!

vegetarian

CARRIBEAN COLE SLAW

a delish slaw made with fresh mango, pineapple, shaved cabbage & carrots with a poppyseed -mango dressing

gluten free, vegetarian

PAM'S POTATO SALAD

this delicious potato salad is my mom's recipe, it is vinegar and mayonnaise based....no egg no mustard :)

gluten free, vegetarian

CURVACEOUS FRIES

thick and curvy beer battered fries

vegetarian

CHIPS & QUESO

house-made tortilla chips with house-made local fire-roasted poblano chili queso.

gluten free, vegetarian
THE BROWNIE

our signature phyllo wrapped, chocolate fudge, dark chocolate ganache iced brownie baked to crispy, gooey perfection served piping hot, nestled in Tahitian vanilla bean creme anglaise. topped with house-made vanilla bean ice cream, dark chocolate sauce, and salty-sweet pecans..it takes 10-20 minutes depending on how busy the restaurant is....please order with your meal

BIG ASS CAKE

double dark chocolate, kahlua-espresso soaked devils food cake, whipped Belgian chocolate ganache filling, a layer of crunchy Oreo fudge, cappuccino cream cheese frosting, house-made cafe au lait cream ice cream, dark chocolate sauce

TRES LECHES

classic Latin 3 milks cake topped with marshmallowy whipped cream served with house-made horchata ice cream & tropical fruit salsa

SUMMER PIE

baked fresh, strawberry-rhubarb pie, house-made sour cream-poppy seed ice cream, miso butterscotch

DICKERS

medjool dates stuffed with creamy caramel, peanut butter, & honey roasted almonds, enrobed in milk chocolate, sprinkled with sea salt,....a date snickers, if candy was healthy.....this would be it.