Main content starts here, tab to start navigating
Menus
PLEASE SEE THE ONLINE ORDERING PAGE FOR CURRENT MENU OFFERINGS.
ALL MENU ITEMS, Pricing, and Availability subject to change without notice.
Slide 1 of 2
Slide 2 of 2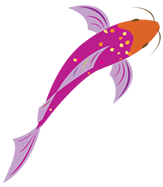 WE DO NOT TAKE RESERVATIONS FOR

REGULAR DINNER SERVICE.
FOR THANKSGIVING RESERVATIONS ONLY, PLEASE CALL -
828-693-4646
$59.95 per person ++
Children 10 & under $26.95 per person ++
Tax and a 20% gratuity will be added to the total bill.
3 Seatings only - 12:00pm, 3:00pm, & 6:00pm
2.5 hours per seating
SCROLL DOWN FOR MENU
Never Blue's Signature Spinach & Baby Wedgie Salads

gluten free

Malbec Roasted Red Beets & Chardonnay Pickled Golden Beets

gluten free, vegetarian

Feels Like Home Cranberry Sauce

gluten free, vegetarian

Cranberry-Jalapeno Cream Cheese Dip with Assorted Crackers

vegetarian

Plump & Juicy, Oven Roasted Turkey Breast

gluten free

Slow Roasted Tender Turkey Thighs

gluten free

Butter & Cream Mashed Potatoes GF V with Turkey Pan Gravy

vegetarian

Sweet Potato Cassarole with Toasty Marshmallow & Pecans

vegetarian

Mom's Celery and Onion Cornbread Stuffing

Chef Jesse's Low Country Style Shrimp & Grits

gluten free

Pineapple Glazed Pit Ham with Jezabel Sauce

gluten free

Sauteed Winter Greens with Blood Orange Caramel & Curried Walnuts

gluten free, vegetarian

Chef Edson's 3 Cheese - Poblano Scalloped Potatoes

gluten free, vegetarian

Roasted Forest Mushrooms & Pearl Onions with Goat Cheese

gluten free, vegetarian

Velvety 3 Cheese & Smoked Cheddar Macaroni & Cheese

vegetarian

Bourbon - Maple - Brown Sugar Glazed Carrots

vegetarian
Carving Station: Herb Crusted Prime Rib
Served with dijon horseradish cream, cabernet demi glace, & soft rolls
House-made Buttermilk Biscuits with Assorted House-made Jams

vegetarian

Dark Gingerbread Love Muffins with Honey Butter

vegetarian

White Chocolate-Vanilla Bean Banana Pudding Mousse with Vanilla Wafers

Sticky Toffee Pumpkin Croissant Bread Pudding with Toffee Sauce

Tart Cherry Crisp with Oatmeal Streusel

Apple-Cinnamon Pie with Pecan Streusel

Chef's Choice Assorted Holiday Desserts

**

All menu items are subject to change without notice based on availability and market pricing.
Salads
Add seasoned or blackened chicken or shrimp, southern fried chicken, or plant based tenders to any salad.
BEETS

Malbec-brown sugar roasted red beets, chardonnay-ginger pickled golden beets, goat cheese mousse, smoked almonds, balsamic gastrique

gluten free, vegetarian

Spinach Salad

organic baby spinach, sun-dried cranberries, candied pecans, applewood smoked bacon, blue cheese crumbles, mustard-honey emulsion

tree nut, gluten free

NB CAESAR

crisp romaine hearts, house-made herb butter croutons, roasted pumpkin seeds, shaved asiago, and hard boiled egg, tossed in house-made lemon-herb caesar dressing
Duck Wontons

Crispy fried wontons stuffed with duck bacon, sweet corn, and cream cheese served with apricot jezebel jam

Ribeye Quesadilla

Monterrey jack, white & yellow cheddar, and asiago cheeses, hand-cut ribeye, flour tortilla, dijon-horseradish cream

Pork Tostada

crispy corn tostada shell, caramelized onions, cuban style black beans, slow roasted mojo marinated pork butt, fresh greens, lime-cilantro crema, and queso fresco

gluten free

Chili Garlic Shrimp

house-made Filipino chili garlic sauce, 1/2 lb petit coastal shrimp, scallions, fresh lime, served with garlic toast

Ravioli

2 colossal ravioli filled with 5 cheeses, smothered in rich chipotle pepper-asiago cheese cream sauce served with garlic toast & grated parmesan

vegetarian

Pedos D'Flores V GF

Valenia orange- balsamic caramel glazed brussel sprouts, tres pimienta crema, curry spiced, toasty walnuts

gluten free, vegetarian

Biscuits & Jam

a fresh baked pan of hot & fluffy buttermilk biscuits served with house-made local apple butter & seasonal jam

vegetarian

Bean & Rice

yellow turmeric-herb rice, cuban style black beans, house-made chipotle pepper ranchero, chopped scallions, house-made tortilla chips

gluten free, vegetarian

Chicken On The Egg

4 scallion-curry deviled eggs, each topped with a crispy, southern fried chicky nuggie, and house-made rainbow pepper chow chow

gluten free

Fish Fry

buttermilk marinated, southern fried 10oz Haddock filet, beer battered fries, lemon caper tartar, fresh lemon

Eggplant Fries

crispy, deep fried, eggplant served with house-made curry mustard & agrio dulce sauces

vegetarian

Korean BBQ Pork Nachos

house-made korean bbq pork, fire-roasted local poblano queso, house-made korean bbq sauce tortilla chips, pickled jalapenos & onions, cilantro, lime

gluten free
Tacos
HOT CHICKEN TACO

3 tacos filled with nashville HOT fried chicken, dill pickle cream cheese schmear, garlic dills, and house-made jalapeno ranchero on flour tortillas

BIG PAPI'S BIRRIA

4 corn tortillas filled & griddled with, "melt in your mouth" chili braised chuck roast & short rib, melty pepper jack & mozzarella cheeses, topped with chopped spanish onion & fresh cilantro served with house-made salsa verde and birria broth for dipping
10 crispy fried chicken wings served with your choice of house-made sauce, fresh celery, beer battered fries, and house-made herb ranchero for dipping...
GARLIC-HERB BUFFAL0
LEMON PEPPER-PARMESAN
SPICY CWEET KOREAN BBQ
***PRICE SUBJECT TO CHANGE WITHOUT NOTICE DUE TO SUPPLY AND MARKET VOLATILITY***
Download PDF
Tampa Cuban

slow roasted mojo pork, smoked pit ham, swiss cheese, house-made garlic dills, mayo, and yellow mustard pressed on real cuban bread from La Segunda Bakery in Ybor City, Tampa, served with curvacious beer battered fries

Chef's Burger

House-ground beef ribeye, bacon-red onion jam, American cheese, house-made garlic dills, gem lettuce, garden herb aioli, everything brioche bun served with curvacious beer battered fries

Homestyle Pot Roast

low & slow red wine - garlic seared angus beef chuck roast, butter & cream mashed potatoes, sautéed brussel sprouts, malbec demi glace gravy

Tuscan Lover

angel hair pasta, organic spinach, artichoke hearts, sun-dried tomatoes, & capers, in a rich asiago-parmesan cream sauce, topped with herb grilled chicken, served with garlic toast
BRUSSEL SPROUTS

garlic-herb butter sautéed brussel sprouts

vegetarian

TURMERIC YELLOW RICE

gluten free, vegetarian

CURVACEOUS FRIES

thick and curvy beer battered fries

vegetarian

CUBAN STYLE BLACK BEANS

gluten free, vegetarian

BLACK PEPPER MASHED POTATOES

with or without Malbec demi-glace

gluten free, vegetarian

CHIPS & QUESO

house-made tortilla chips with house-made local fire-roasted poblano chili queso.

gluten free, vegetarian

BEETS

choice of Malbec brown sugar roasted or Chardonnay-ginger pickled yellow beets

gluten free, vegetarian, vegan

FRESH CELERY & RANCHERO

gluten free, vegetarian
THE BROWNIE

our signature phyllo wrapped, chocolate fudge, dark chocolate ganache iced brownie baked to crispy, gooey perfection served piping hot, nestled in Tahitian vanilla bean creme anglaise. topped with house-made praline-chocolate crunch ice cream, and dark chocolate sauce

BIG ASS CAKE

double dark chocolate, kahlua-espresso soaked devils food cake, whipped Belgian chocolate ganache filling, a layer of crunchy Oreo fudge, cappuccino cream cheese frosting, house-made cafe au lait cream ice cream, dark chocolate sauce