Main content starts here, tab to start navigating
Menus
****THIS IS A SAMPLE MENU!!
PLEASE SEE THE ONLINE ORDERING PAGE FOR CURRENT MENU OFFERINGS.
ALL Menu Items, Pricing, and Availability subject to change without notice.
Slide 1 of 2
Slide 2 of 2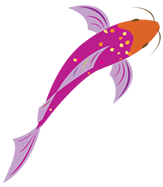 Salads
Add seasoned or blackened chicken or shrimp, southern fried chicken, or plant based tenders to any salad.
Beets

Malbec-brown sugar roasted red beets, chardonnay-ginger pickled golden beets, goat cheese mousse, smoked almonds, balsamic gastrique

gluten free, vegetarian

Tarpon Springs Greek

a central Florida classic of house-made potato salad hidden under mixed heirloom greens, shaved red onion, english cucumbers, Kalamata olives, feta cheese, chardonnay-ginger pickled beets, and house-made lemon-oregano vinaigrette

Spinach GF

our most popular salad is back, organic spinach, apple-wood bacon, dried cranberries, blue cheese, candied pecans, house-made mustard-honey emulsion

VEGAN= no bacon / sub lemon-oregano vinaigrette

gluten free
Mezze Plate

Warm, zah'taar dusted pita, our signature house-made lemon-garlic hummus, dill-mint toum, chef's choice veggie crudite, smoked almonds, chef's choice pickled curiosity

vegetarian, vegan

Ravioli

Hand-made, colossal 5 cheese ravioli, smokey chipotle asiago cream sauce, baby spinach, garlic toast

vegetarian

Duck Wontons

Crispy fried wontons stuffed with duck bacon, sweet corn, and cream cheese served with apricot jezebel jam

Ribeye Quesadilla

Monterrey jack, white & yellow cheddar, and asiago cheeses, hand-cut ribeye, flour tortilla, dijon-horseradish cream

Lamb Kofta

Zah'taar spiced, house-ground lamb patties, warm pita, baby greens, feta, champagne pickled onions, dill-mint. toum, lemon-garlic hummus. Vegetarian Impossible Kofta available +1.50 VEGAN Impossible Kofta (NO CHEESE) +1.50

Devils on Horseback

Bacon wrapped, Marcona almond stuffed, Medjool dates, deep-fried, served with goat cheese mousse, mango blossom honey, and Marcona almond dust

$9

gluten free

Chili Garlic Shrimp

House-made Filipino chili garlic sauce, 1/2 lb petit coastal shrimp, scallions, fresh lime

gluten free

Butter Biscuits & Jam

hot, house-made daily, baked to order, fluffy, southern style buttermilk biscuits, whipped honey butter & house-made jam

Gypsy Cheese V GF

our version of pimento cheese, made with fire roasted poblano-smoked jalapeño, sharp cheddar and jack cheeses crisp tortilla chips, cowboy candy

gluten free, vegetarian

Smoked Fish Dip

house-smoked fish of the day dip served chilled with Saltines or house-made tortilla chips, house-made hot sauce, and charred lemons

Pedos D'Flores V GF

orange marmalade glazed brussel sprouts, tres pimienta crema, curry spiced, toasty nuts

gluten free, vegetarian

Chicken On The Egg

4 scallion-curry deviled eggs, each topped with a crispy, southern fried chicky nuggie, and house-made rainbow pepper chow chow

Fried Chicken

1/2 lb Joyce Farms chicken tenderloins, hand battered, southern fried, your choice of 2 sauces

Fried Shrimp

1/2 lb buttermilk marinated, petit, gulf shrimp, hand battered your choice of 2 sauces

Fish Fry

southern fried fish filets (ask your server for today's fresh fish), beer battered fries,, garlic-dill tartar, fresh lemon, mini lime-ginger cole slaw

Eggplant Fries

crispy, deep fried, eggplant served with dill mint toum & agrio dulce sauces

vegetarian

Hot Chicken Tacos

3 tacos filled with nashville HOT fried chicken, dill pickle cream cheese, garlic dills, and house-made jalapeno ranchero on flour tortillas

Pork Tostada

slow roasted mojo marinated pork, caramelized onions, black beans, arugula, lime cilantro crema, queso fresco

Cajun Swamp Nachos

blackened cajun queso, butter-blackened chicken, spicy andoullie sausage, jalapeno ranchero, house-made rainbow pepper chow chow, fresh lemon

Korean BBQ Pork Nachos

house-made korean bbq pork, fire-roasted local poblano queso, house-made korean bbq sauce tortilla chips, pickled jalapenos & onions, cilantro, lime
Shrimp & Grits GF

double cheddar-sour cream local Adluh grits, petit gulf shrimp, rainbow peppers, scallions, andouille sausage, asiago-parmesan cream sauce

shellfish, gluten free

Chef's Burger

House-ground beef ribeye, bacon-red onion jam, American cheese, house-made garlic dills, gem lettuce, garden herb aioli, everything brioche bun served with curvacious fries

Chop Chop

a layered bowl of turmeric basmati rice, grilled & chopped jerk chicken thighs, chopped lettuces & tomatoes, scallions, fresh cilantro, lime and your choice of curry mustard or chipotle ranchero

gluten free

BBQ Pork Bomb

smoked apricot bbqed pulled pork, american cheese, lime-ginger cole slaw, chipotle ranchero, everything brioche bun, served with curvacious beer battered fries

Tuscan Lover

organic spinach, artichoke hearts, sun-dried tomatoes, capers, asiago-parmesan cream sauce, spaghetti pasta, served with garlic toast

vegetarian

Blackened Brussels & Grits

double cheddar-sour cream local Adluh grits, blackened butter sauteed brussel sprouts, rainbow peppers, scallions, asiago-parmesan cream sauce
Brussel Sprouts

garlic-herb butter sautéed brussel sprouts

vegetarian

Lime-Ginger Cole Slaw

gluten free, vegetarian

Curvaceous Beer Battered Fries

vegetarian

Chef's Choice Veggie Crudite

With house-made basic ranchero

gluten free, vegetarian

Turmeric Basmati Rice

vegetarian, vegan

Double Cheddar-Sour Cream Grits

gluten free, vegetarian

Cuban Style Black Beans

gluten free, vegetarian, vegan

Baby Beans & Rice

a mini portion of turmeric basmati rice topped with cuban style black beans

gluten free, vegetarian, vegan