Main content starts here, tab to start navigating
TIKI TAKEOVER
This is an ALL INCLUSIVE EVENT.
FOOD, LIQUOR, TAXES, and GRATUITY are INCLUDED IN THE $80.00 per person charge.
Please email Never Blue if you will be bringing a designated driver at neverbluemarket@gmail.com.
1 complimentary designated driver ticket per party of 4 or more. All 4 or more tickets must be purchased at the same time on the same transaction. Designated driver will be required to to sit with the party that purchased the tickets. Designated driver may not consume any alcohol whatsoever. If designated driver does consume alcohol of any kind (even a sip of a cocktail) the free ticket will be forfeit and a full priced ticket will be charged to the party.
TICKET PURCHASE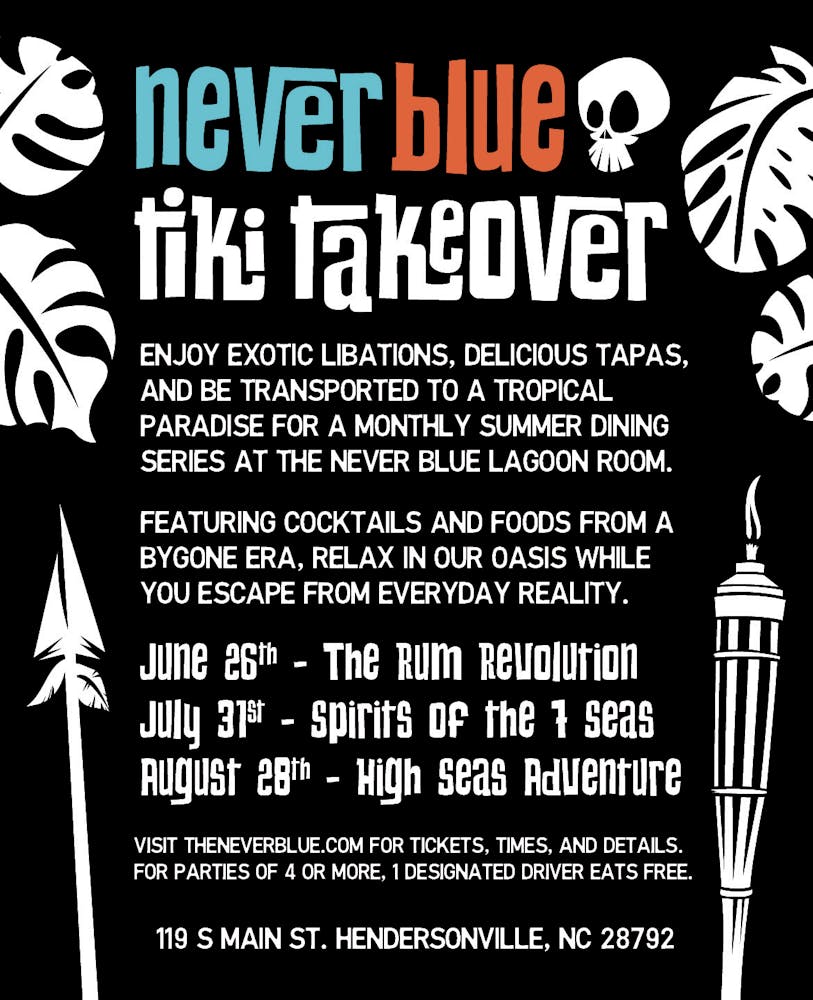 SCROLL DOWN TO
PURCHASE TICKETS